Dr Stephen Cho has been treating orthodontic patients for over 20 years with great success. Everyone is different so we will make a full assessment of each patient before recommending the appropriate treatment options. Self Ligating Braces, Cosmetic6 and Invisalign are some of the latest technological advances in orthodontics.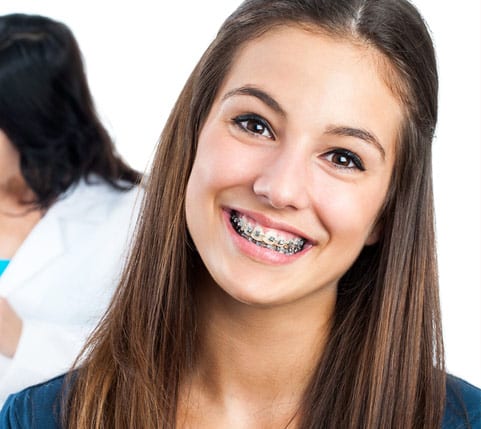 We can attend to many different orthodontic problems:
Crowding of teeth
Gaps between teeth
Overjet, Overbite
Impacted upper canines
Open bite
Deepbite
Crossbite
Cosmetic 6 Orthodontic System
Cosmetic 6 is a revolutionary new treatment using the latest technology to cosmetically align your teeth in around only six months.
The Cosmetic 6 orthodontic system is designed for adult patient's needs – to have a great smile in the shortest time possible. Cosmetic 6 can treat a wide variety of common orthodontic issues including crowding, spacing, crooked teeth.
With Cosmetic 6 you do not have to wear metal braces. We use very discrete clear braces on your teeth. Cosmetic 6 braces are almost invisible as they blend seamlessly with your teeth.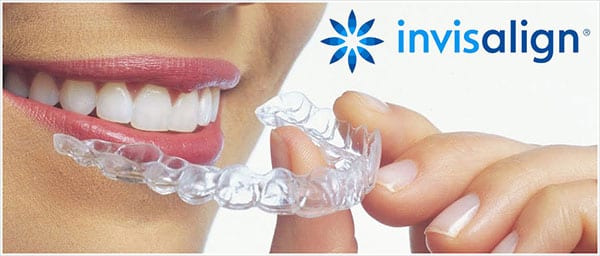 Invisalign®
Invisalign® uses a series of clear, removable aligners to straighten your teeth without wires or brackets. Perfect for those that don't want braces but want beautiful straight teeth.
The patient uses a series of nearly invisible, removable aligners that is changed every two weeks for the next set of aligners. Each aligner is individually manufactured for your teeth, and your teeth only. As you replace each aligner, your teeth will move – little by little, week by week – until they have straightened to the final prescribed position.
What's more, a virtual treatment plan generated by Align Technology's unique ClinCheck® software shows the series of movements your teeth will go through over the course of the treatment. This allows you to see upfront what your teeth are expected to look like at the end of the treatment. From the results of the ClinCheck® software, your custom-made, clear aligners are produced especially for you.

State of the Art Modern Braces
Metal braces that softly guide your teeth into alignment. Our treatment time is generally around 18 months. We see our patients for appointments every month for adjustments. Suitable for more complex orthodontic problems.
Ceramic brackets are a discrete option if you do not like the look of metal braces and is the preferred option for our adult patients.
Functional Orthodontic Appliances
We are also able to use fixed and removable orthodontic plates when appropriate to correct a childs orthodontic problem. The plates work best in the child's growth phase where we can reshape and improve the jaw shape to allow more room for the teeth to align and straighten. Orthodontic plates may be used in conjunction with braces as part of an overall treatment plan.
YOUR DENTIST WILL BE ABLE TO ADVISE YOU ON ALL YOUR ORTHODONTIC PROBLEMS.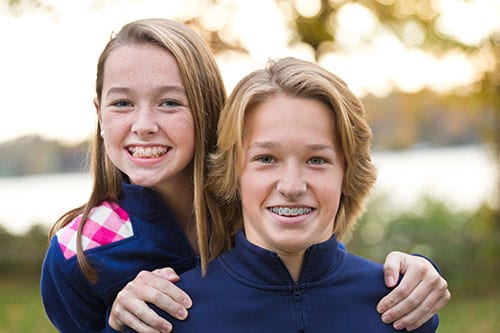 Braces for Teenagers and Children
Over the years we have learned that no child or teen wants to wear braces – but they all want a great smile. That is why we treat every orthodontic client as an individual, taking time to evaluate what is the most efficient and effective treatment for their dental needs.
We straighten crooked, unsightly, gap-filled teeth into fabulous smiles using a variety of orthodontic solutions and braces for kids and teens, including clear and coloured wire braces.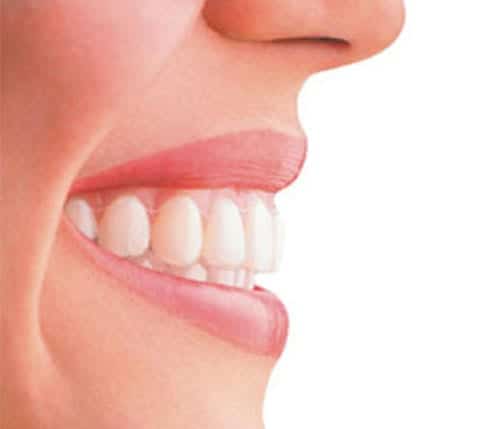 Braces for Adults
Just because you are now an adult doesn't mean you can't have a great looking smile. Whatever your age, if you're not happy with your teeth we have orthodontic treatment options to get them looking great.
Many adults are put off orthodontic treatment by the heavy metal braces they saw friends wearing when they were children. The good news is, advances in orthodontic treatment mean there are now many discreet options available for the correction and alignment of adult teeth.
Whether your teeth are crowded, too far apart, or have shifted since originally wearing braces, the team at Meadowbank Dental will give you a new reason to smile.
Options for adult braces include:
Clear braces – the use of a very thin wire and clear ceramic brackets means these braces blend in with the colour of your teeth making them discreet and difficult to see.
Invisalign ® aligners – clear, removeable aligners made of clear plastic so no-one can tell you are undergoing orthodontic treatment.
Once fitted, your dentist will only need to see you every eight weeks or so – that's the cool thing about adult braces; they are quick to install, efficient in what they do, and don't impact on your lifestyle.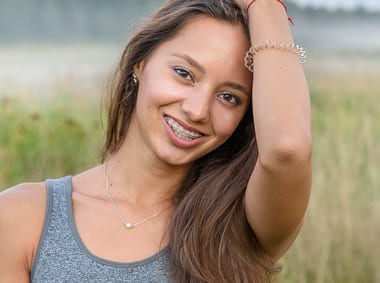 Self Ligating Braces
This Orthodontic treatment approach is the next generation orthodontic solution that consistently achieves exceptional results in less time.
The Self Ligating Orthodontic treatment approach incorporates the latest advances in orthodontic technology with gentle forces that work with natural physiology to correct your bite and align the teeth during treatment.
Self-ligating braces are different from traditional braces as they do not require elastic ties to hold the archwire in the slot. The placement of elastic ties on traditional braces puts unnecessary pressure and increased friction on your teeth, which causes discomfort and slows treatment. Instead of elastic ties, Self-Ligating Braces feature a sliding gate that opens and closes to engage the wire, allowing the teeth to move more quickly, more easily, and more comfortably than conventional braces.