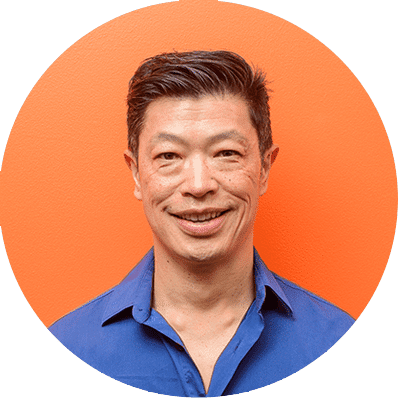 Dr Stephen Cho
BDS Otago
Dr Stephen Cho was born in Wellington and is a graduate from the Otago University School of Dentistry. Dr Cho started the practice at Meadowbank Dental Centre over 20 years ago and has considerable experience in the fields of cosmetic, orthodontic and general dentistry. He is a foundation member of the NZ Academy of Cosmetic Dentistry and has memberships with the NZ Dental Association, Auckland Dental Association, American Academy of Cosmetic Dentistry, International Association of Orthodontics and NZ Cerec Group.
Stephen has a passion for technology and uses the latest state of art equipment in his dental practice to deliver exceptional dentistry. With an experienced, caring dental team, Dr Cho is able to meet and exceed your dental expectations to create your dream smile.
Stephen brings a wealth of knowledge to Meadowbank Dental Centre having trained internationally in the US and Australia in the fields of orthodontics, cosmetic and reconstructive dentistry. He continues to keep up to date with the latest techniques to offer uncompromised care for his patients. He has established a reputation for excellence among his colleagues and patients in the field of dentistry with his caring, gentle nature.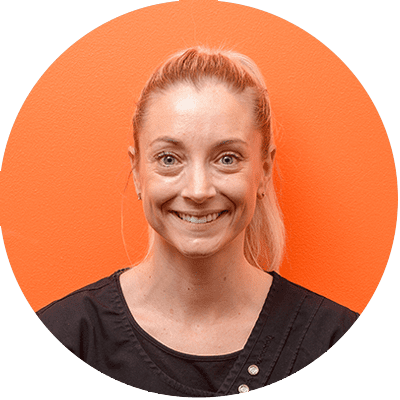 Dr Anna Robinson
BDS Otago
Dr. Anna Robinson graduated in 2004 from the university of Otago. During her undergraduate training Anna was awarded the 2001 oral B scholarship for the top overall student in her year for academic, cultural, service and sporting achievements.
After graduating she returned to her hometown Hamilton, and spent the next 9 years in private practice.
Anna relocated to Auckland with her family in 2014, and joined Meadowbank Dental in September 2016.
Dr Robinson prides herself as being a very gentle and caring dentist with a special interest in Root canals, extractions and all restorative work. She has the kindness and knowledge that comes with over 10 years of dental experience.
Anna lives in Meadowbank with her husband Grant and her 2 young children Liam and Penny.
Member of the New Zealand Dental Association and the Auckland Dental Association
Dr Deanna Nelson
BDS Otago
Dr Deanna is a highly skilled clinician with over 27 years' experience in the field of general dentistry. She is a member of the Auckland Dental Association (ADA) and NZ Dental Association (NZDA).
A mother of two herself, Dr Deanna understands the importance of caring for young patients and their parents. She enjoys creating a family-friendly environment for patients of all ages and is dedicated to each and every patient.
Having completed many orthodontic courses, and with a post-graduate diploma in Progressive Orthodontics, Dr Deanna has successfully treated many orthodontic patients using techniques including removable plates, fixed braces and clear aligners.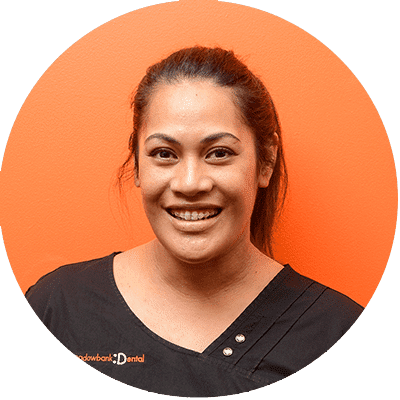 Lorraine Robertson
Hygienist
Lorraine has recently joined us and has come highly recommended by a top Auckland Cosmetic practice. Lorraine graduated from AUT with a Bachelor of Oral Health in Hygiene and Dental Therapy.
With her gentle nature and exceptional clinical skills she works with the dentist to meet your oral needs. From basic preventative oral health care to treating periodontal(gum) health problems she works very thoroughly but gently at the same time. This can be done with or without anaesthetic.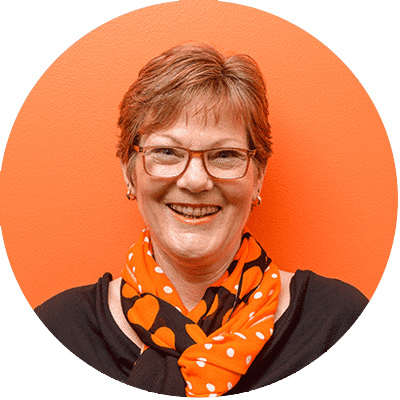 Karen Cramer
Receptionist
Karen started at Meadowbank Dental in 2009 and is one of the friendly faces that will greet you on arrival at the practice. She is extremely efficient, has great organisational skills and will co-ordinate your appointments to suit your needs. Karen continues to use these skills in her spare time. She is also a fully qualified Celebrant.
Carole Spencer
Receptionist
Carole is our other friendly face that will great you on arrival. She has been working with us since 2011 bringing lots of smiles and laughter to the team. Everyday she brings her excellent customer service skills and loves to solve any challenge that comes her way. Carole has three lovely grandchildren who she likes to visit at weekends.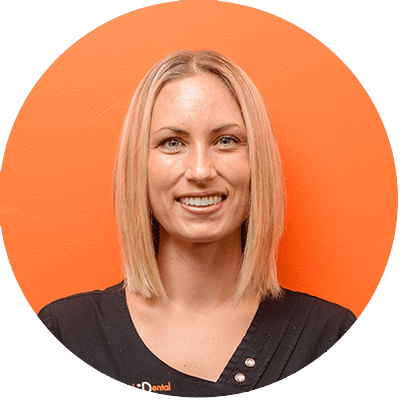 Hannah Bellew
Clinical Assistant
Hannah is from Kent in the UK and is Dr Stephen Cho's clinical assistant. She has been with Meadowbank Dental since 2007. Hannah has developed a special interest in cosmetic dentistry and enjoys applying the finishing touch to ceramics created in house. Her favourite part of her job is watching the transformation of smiles through orthodontics and cosmetic dentistry. With Hannah's calm, gentle manner she will help you to feel part of the Meadowbank Dental family.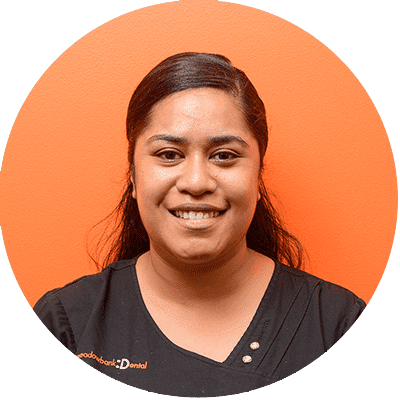 Caroline Asopesio
Clinical Assistant
Caroline is our fun bubbly member of the team. She has been working with us for many years bringing fun and laughter into our practice. In her time at Meadowbank Dental she has developed experience and knowledge in all aspects of dental treatment. Caroline works with Dr Anna Robinson providing a caring dental experience. She is very efficient at her job and an excellent team player.